SGT is the professional security team at Star USA dedicated to helping companies achieve and
maintain CTPAT Certification through a broad range of custom solutions strategically designed for cost-effective implementation, long-term sustainability and minimal disruption to ongoing operations.
Our experts work in the industry every day producing tangible results for our clients and dealing with the myriad of complexities that exist in an international supply chain. We've been involved with CTPAT since the program launched and have attended CTPAT Validations in North & South America, Europe, and Asia.
Our Results
100+
Successful Validations & Revalidations across 4 continents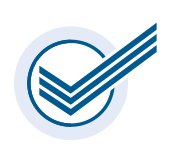 100%
Star Maintains a 100% success rate. We get it right, the first time.
CTPAT Tips & Advice! Join our newsletter for the latest.