There is no substitute for experience. At SGT, we are experts who work in the industry every day, producing tangible results for our clients. The SGT team has been involved with CTPAT since the program first launched. We have attended CTPAT Validations in North & South America, Europe, and Asia. We have been helping companies implement and maintain CTPAT requirements for over 15 years.
These services have allowed our clients to upgrade their overall operational programs, greatly mitigate risk, and become CTPAT certified.
SGT's CTPAT expertise in domestic and international supply chain security is unrivaled.
Over 40 years of experience working with leading manufacturers, distributors, forwarders, brokers, retailers and transportation companies.
We have performed hundreds of Assessments, Validations, and Re-Validations across 5 different continents. We are your global CTPAT resource.
SGT offers several customizable CTPAT services including:
Comprehensive online security assessments of corporate and 3rd party supply chain networks
Our 5-Step Risk Assessment provides an all-inclusive view of the entire supply chain
Specially designed & focused training programs that cover all CTPAT elements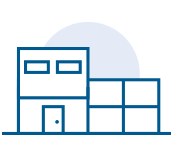 Risk based audits with corrective actions that help ensure ongoing compliance